This week, we're highlighting the best of the best of 2016 from across our Unzipped coverage, featuring everything from some of our biggest product launches to the notable ways we've given back this year.
Levi's® has been a cultural and fashion staple for more than 100 years. But expanding our horizons to create alongside other buzzworthy labels allows the brand to renew, revive and refresh. Check out the company we kept this year and how these unique perspectives on fashion complemented our most classic looks and styles.
The Blonde Salad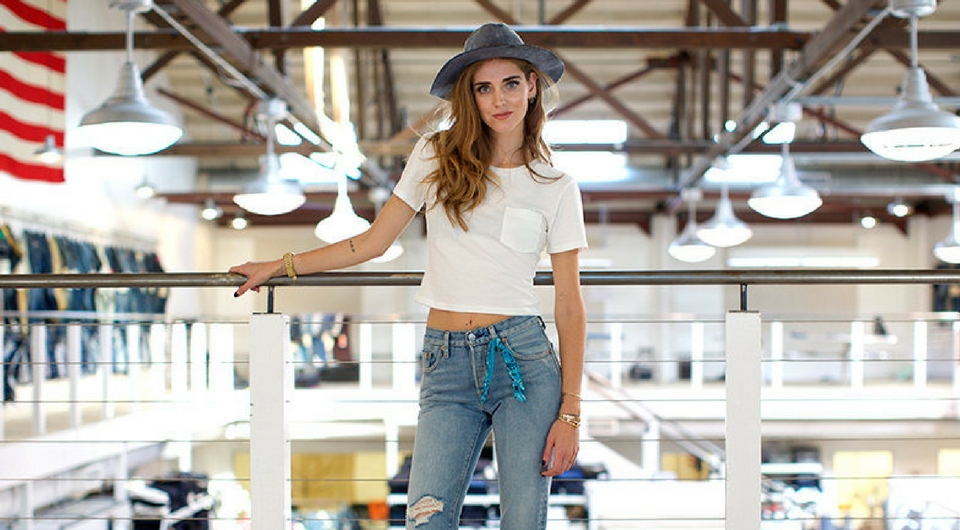 Italian native Chiara Ferragani, better known as the woman behind The Blonde Salad blog, doesn't just write about fashion — she makes it herself. After her eponymous line of apparel and accessories caught the eyes of Levi's® designers, a unique product opportunity cropped up for both: limited-edition iterations of our famed 501® jeans.
Ferragani played with patchwork bandana detailing and perfectly placed rips, adding some contemporary flair to our tried-and-true 501s®. Snag Ferragni's styles now on Levi.com.
Classics for a Couture Crowd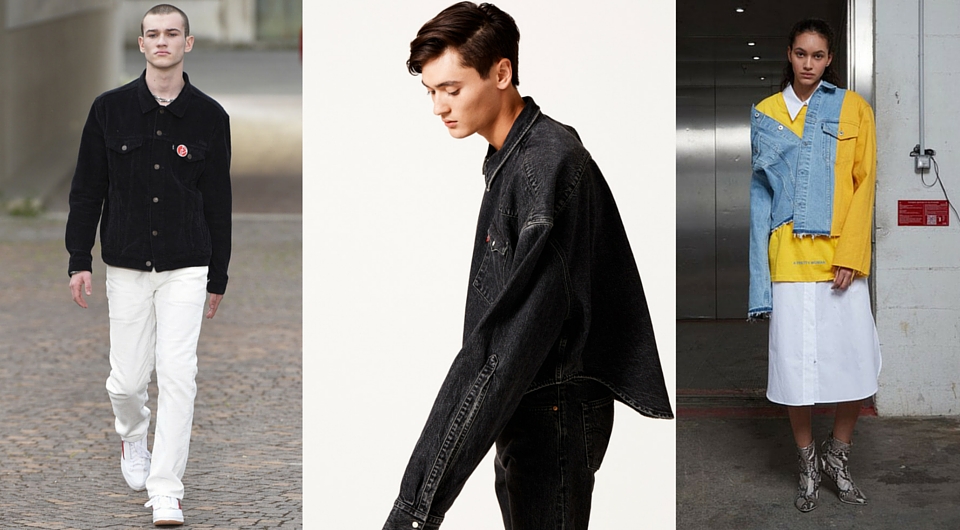 Levi's® joined forces with some of the most innovative designers for their take on our quintessential American staples. This cresting wave of fashion pioneers include Vetements, Gosha Rubchinskiy and Off-White, all of whom remastered our classics for the runways in their own unique ways.
"Denim as a fabric and jeans as a category are integral to a modern sense of dress," Abloh told Women's Wear Daily. "For me the idea is, you know, as long as it has two legs, they're a pair of jeans. You can fit them. Male or female. They fit you."
Avant-garde French fashion label Vetements' Spring 2017 collection, which debuted on the runways this year, featured its unconventional collaboration with Levi's and more than a dozen other heritage brands.
Designer Demna Gvasalia recently told The Cut that the "the idea was always to take the iconic, the most recognizable product from their brand, and put it into a Vetements frame, whether in terms of shape or construction."
Put a Pin in It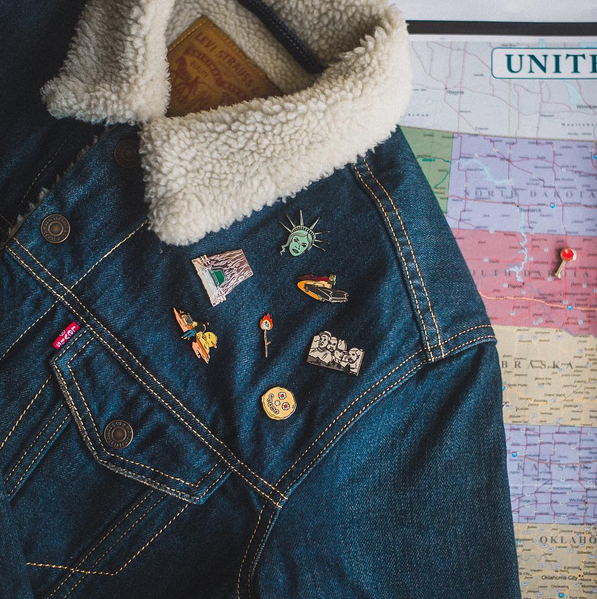 The hottest way to live in Levi's® is to customize them. One of our — and our customers' — favorite ways to make everything from jeans to jackets their very own is pins. Every shape, theme, size and style you could get your hands on.
This year, to celebrate the 100th anniversary of the U.S. National Park Service, Levi's® teamed up with Pintrill, a lifestyle accessory brand, on a collection of custom pins. The pins are available for purchase online on Pintrill.com.
Read more about this summer's cross-country collaboration.
Reigning Supreme
In collaboration with Supreme, Levi's® unveiled a streetwise selection of Trucker jackets and Sherpa jackets for Fall 2016. Among the offerings was a custom-fit bleached Trucker Jacket with Sherpa fleece lining, as well as a pair of custom-fit bleached 501® jeans.
Keep on Trucking
In celebration of the upcoming 50th anniversary of the Levi's® Trucker Jacket, the brand announced its upcoming collaboration with UNDERCOVER.
"Designed by Jun Takahashi himself, the project aims to take an avant-garde view on the design of the jackets while making sure the final product resonated with craftsmanship synonymous with Levi's®," according to a writeup in Hypebeast. "Additionally, as Levi's and UNDERCOVER both are linked to music, the collaboration aims to express the two brands inextricable link to the artistic medium and culture."
Hot on the heels of that news, Levi's Made & Crafted® announced its partnership with Brooklyn-based menswear brand Kinfolk on a limited-edition, Japanese-inspired Double Bunny Trucker Jacket. The double bunny is Kinfolk's logo.
"I wanted to pay tribute to Kinfolk's birthplace by using traditional Japanese patterns while taking full advantage of Levi's® Eureka [Innovation Lab] custom capabilities," says Jey Perie, Kinfolk's Creative Director.
Check out our other "Best Of 2016" stories:
Best of 2016: LS&Co.'s Biggest Moments
Best of 2016: Our Hottest Products of the Year
Best of 2016: Ways We Gave Back This Year
Best of 2016: Top LS&Co. Archive Additions
Unzipped will resume publication in 2017. Happy Holidays!