This week, we're highlighting the best of the best of 2016 from across our Unzipped coverage, featuring everything from some of our biggest product launches to the notable ways we've given back this year.
From Super Bowl 50 to Dockers® celebrating its 30th birthday, 2016 proved to be quite the year for Levi Strauss & Co. Take a look in our rearview mirror at the most fun, poignant, and forward-looking moments that punctuated a busy 12 months.
Ready for some football…
There's football and then there is the sport's biggest showcase, the Super Bowl. This year, that spectacle was held at our own Levi's® Stadium in the San Francisco Bay Area. As part of the Super Bowl 50 Host Committee, Levi Strauss & Co. worked hard to bring football fans a variety of cool experiences that went beyond the gridiron, from live music to interactive events.
And then there was Super Bowl City, which took over parts of the Downtown, SoMA and Embarcadero districts of San Francisco, featuring everything from our very own Levi's® Lot, a pop-up shop and lounge for fans, to The City Stage which hosted performances by the likes of One Republic and Alicia Keys. Because when a championship of this level is held at home, there's only one way we go – big.
Our promise to the White House
In 2016, we put some pretty big sustainable stakes in the ground. As a leading apparel company, we believe we have a responsibility to be a catalyst for change, particularly when it comes to preserving one of our most precious natural resources – water.
That's why, this year, we committed to the White House that we would train 100 percent of LS&Co.'s corporate employees in our Project WET curriculum by 2020. The goal is to increase employee awareness of the social and environmental impacts of apparel, and to train them to become water conservation ambassadors so they can share what they've learned in their communities. After all, our employees are some of our greatest assets when it comes to making a major impact.
30 years of Dockers®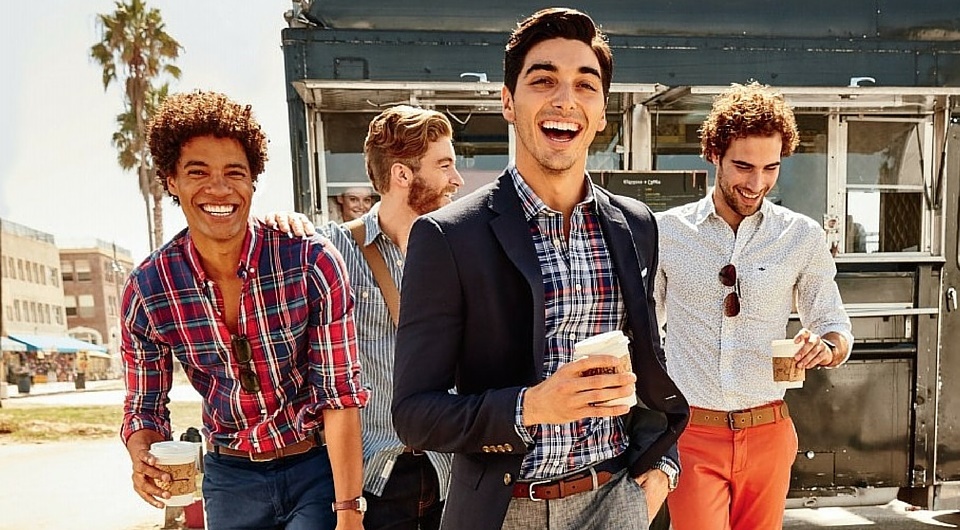 First introduced in 1986 in San Francisco, Dockers® has been at the heart of the casual movement (it begat Casual Fridays!), dressing men for every occasion from head to toe.
In honor of the brand's big 3-0, the brand launched a special khaki capsule collection, as well as a year-long retrospective at the company's San Francisco headquarters. The museum-like experience highlighted some of the brand's most notable pant designs over the last three decades. But what really took the cake was a specially designed dessert from the Cake Master himself, Duff Goldman, for our official celebration event. The Food Network star and his Charm City Cakes team concocted a cake that depicted our own Levi's® Plaza, replete with the Coit Tower in the background, figures wearing Dockers® product, a smokestack that actually blew smoke, a moving crane and sea lions. And: We ate it, too. The creation was featured on an episode of Cake Masters.
Levi's® meets Project Jacquard by way of Google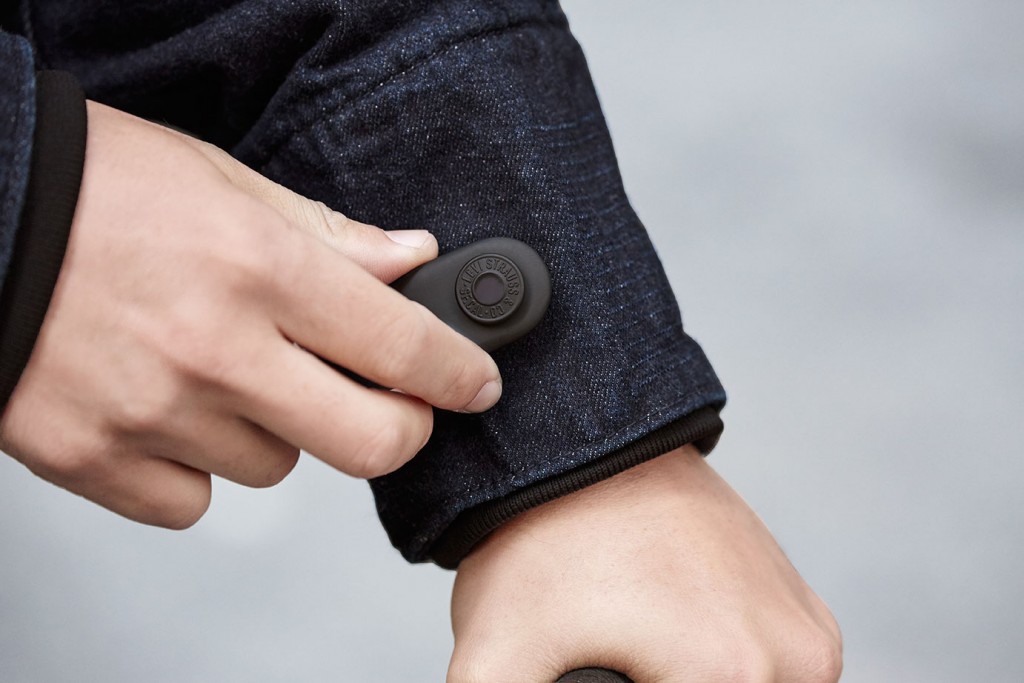 We boasted our fair share of product launches and collaborations in 2016, but this particular project transcended a new design or collection to become a true moment for Levi Strauss & Co. – looking forward to the future of fashion.
Considered one of the biggest innovative leaps in wearable technology, the Levi's® Commuter x Jacquard by Google trucker jacket melds functionality with style. Thanks to Google ATAP's Project Jacquard technology, cyclists can wirelessly access their phone and favorite mobile apps to adjust music volume, silence a phone call or get an ETA on their destinations – all through a series of touch gestures done on their jacket sleeve
Levi's® brand became Google ATAP's first partner on Project Jacquard, which credited the brand for being authentic, innovative, and fashionable. Look for the jacket to hit in 2017.
Introducing the Levi Strauss & Co. Collaboratory
The next generation of apparel makers are, like us, committed to the important issues of our time. So we decided to foster that approach and entrepreneurial spirit through a new fellowship: the Levi Strauss & Co. Collaboratory. Ten selected fellows from across the globe came to our Eureka Lab for a weekend workshop, learning from industry insiders and veterans while collaborating with a community of peers and experts to tackle the issue of water conservation.
As Fellow Mo Elliott shared, "It was a life changing experience. I'm really thankful for the opportunity to participate. As we head into 2017 with our company, a large part of my plan will be influenced by what I learned in the Collaboratory."
Levi's® Lounge – Now Open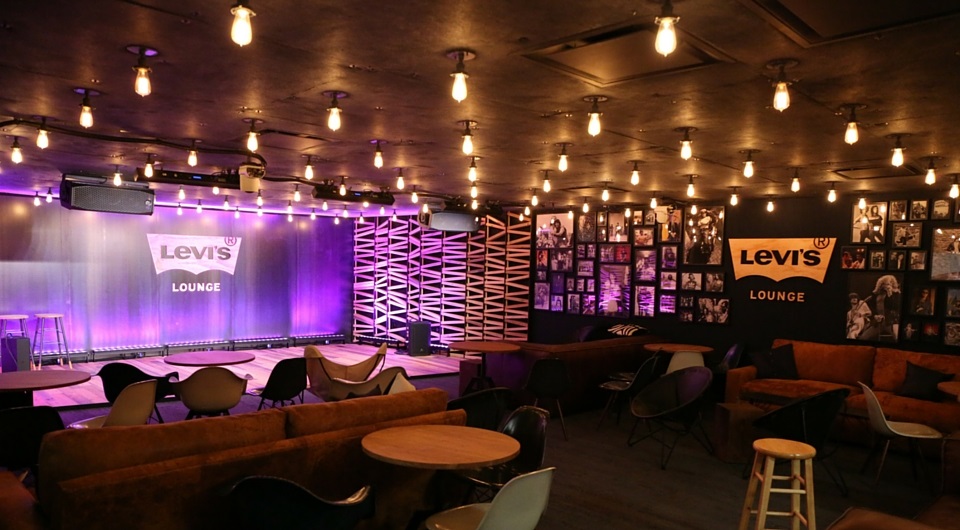 Levi's® is at its best at the center of culture. So of course it was a natural step putting the brand center stage by way of the Levi's® Lounge, a performance space just a few blocks from our company HQ. The space, a partnership between Levi's® and Cumulus Media, has hosted everyone from The Lumineers to Pete Yorn to Edward Sharpe and the Magnetic Zeroes, among many other stellar acts. The lounge is a testament to what happens when an iconic brand syncs with fellow creatives – they make beautiful music together.